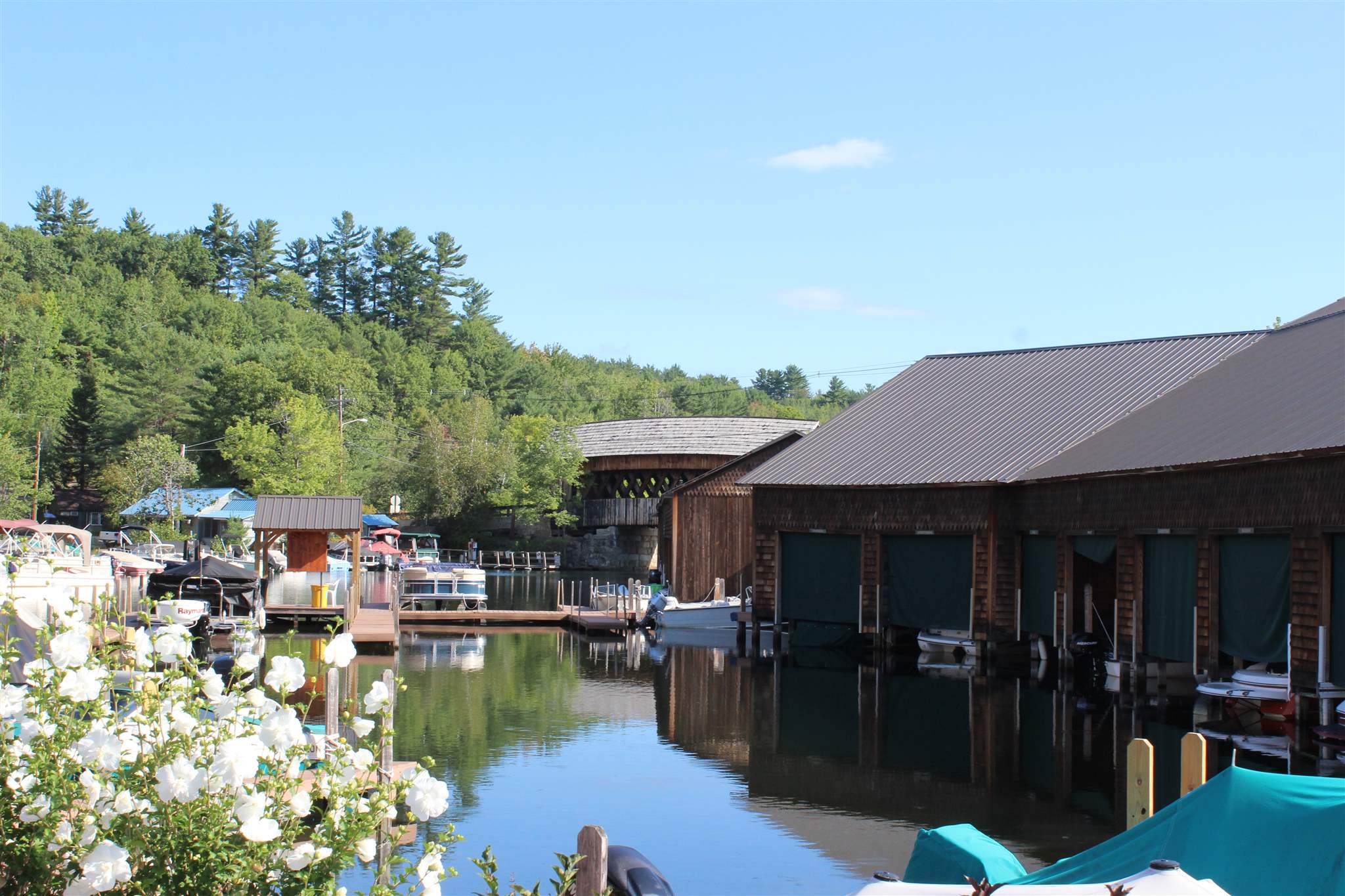 Asking Price: $150,000
Type:
Status: Act
Days-On-Market: 4
Listing Date: Aug 21, 2021
Updated: Aug 24, 2021
Water Front: 0 ft

The only slip for sale with access to Squam and an oversize one at that - 24' Imagine not having to trailer your boat to the lake, just jump in and go. Access crystal clear Big Squam Lake known for the filming of the movie "On Golden Pond." Invest in permanent access to Squam, for your personal use now, or rent and make some income until you are ready. There is an on-site storage locker for your use and you can buy a dock box. This location is steps away from parking. You'll enjoy the nicely maintained and landscaped Squam River Landing Dockominium. Right next door is the Riveredge Marina that has a clubhouse with a deck overlooking the lake, bathrooms and showers, a marina store for provisions, parts and boating accessories, and the factory trained techs are available for service in case problems arise and or prepare for winter and storage. Conveniently located with quick access off Interstate 93, pass the original Common Man restaurant and turn left up Route 3 until you see the picturesque Ashland Covered Bridge. When you hear your wheels rumble across the boards and come out of the cover into the sunlight on the other side, you know you've left your stress behind you. Squam River Landing is past the marina on the right, and on the left is the town beach for sunbathing, sandcastles and swimming. It's the next best thing if your house isn't on Squam Lake! Ask about the great boat for sale as well.